CHAPTER 2
FACTORS OF LONGEVITY
"My son, do not forget my teaching, but keep my commands in your heart, for they will prolong your life many years and bring you prosperity." (Proverbs 3:1, 2)
Longevity is, in general, an indicator of good health. It is therefore logic to assume that those factors that prolong life will also help to improve overall health. The above text of Proverbs infers that a life in obedience to God's commandments will result in a long and prosperous life. There are abundant counsels in the Word of God, which when practiced will protect us from countless evils and suffering in life. Many scientific studies have been done and others are still on their way to find out which lifestyle habits are linked to better health and longevity. Details on the large Adventist Mortality Study and the Adventist Health Studies I and II being done at the Loma Linda University in California can be found on the Internet at www.llu.edu/llu/health .
Most of the reconditioning programs being offered in Seventh-day Adventist lifestyle centers around the world are based on the NEWSTART® 1) The NEWSTART acronym was created by a group of physicians and teachers of the Weimar Institute in California (www.newstart.org) and stands for the 8 natural remedies mentioned in "Ministry of Healing" on page 127: Nutrition, Exercise, Water, Sunshine, Temperance, Air, Rest, and Trust in God. concept. A new acronym was created by the General Conference Health Department – CELEBRATIONS – that includes some additional important factors 2) CELEBRATIONS stands for Choice, Exercise, Liquids, Environment, Belief, Rest, Air, Temperance, Integrity, Optimism, Nutrition, Social Support. .
In this section, however, we will focus on a well-known study done thirty five years ago by two eminent researchers, Breslow and Belloc, in the USA. 6'900 people living in the Alameda County, in California, completed comprehensive questionnaires about their lifestyle. These people were then followed for 9 years to see who lived and who died. As a result, they found seven basic health habits that were related to longevity:
Adequate sleep, 7-8 hours per day
Eating breakfast daily
Regular meals, not snacking frequently
Moderate or no use of alcohol
Not smoking
Weight in a healthy range
Regular physical activity
Note: The "Healthage" computer software commonly used at the Health EXPOs (see www.healthexpobanners.com) is based on this study of Breslow and Belloc.
Let's now examine each one of these habits.
1. Adequate Sleep, 7-8 Hours per Day
Lack of sleep is a major stressor, affecting both physical and mental health. Fatigue has the following effects:
Mental – memory is impaired
Emotional – person is more easily upset or frustrated
Social – person is more difficult to get along with
Productivity – shows less initiative and is less efficient
Safety – less alert, judgment impaired, more accidents
Health – immune system depressed
Individuals who get 7-8 hours sleep daily have lower mortality rates than those who get less than this amount.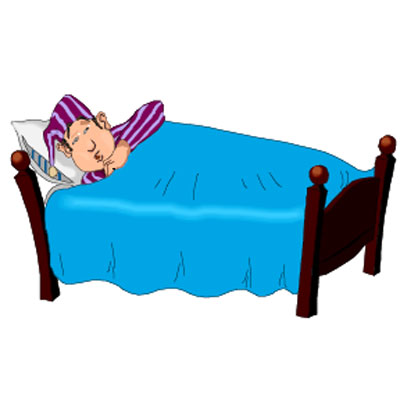 2. Eating Breakfast Daily
Breakfast should be the most important meal of the day. It has the following advantages:
Provides nutrition and energy to the body and mind.
Enhances attention span and learning.
People who eat breakfast have fewer accidents.
Helps prevent midday "burn out".
Helps prevent snacking on less nutritious food.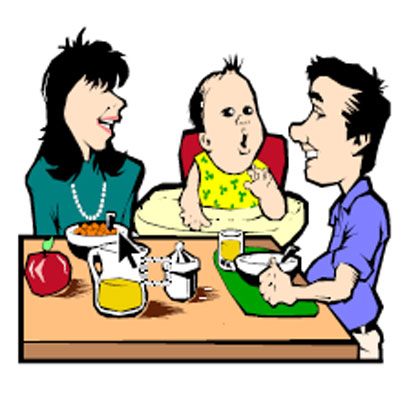 In this study, people who ate breakfast lived longer than those who didn't eat breakfast.
"Your child has a nervous temperament, and her diet should be carefully guarded. . . . Never let her go from home to school without her breakfast. Do not venture to give full scope to your inclinations in this matter. … It is the custom and order of society to take a slight breakfast. But this is not the best way to treat the stomach. At breakfast time the stomach is in a better condition to take care of more food than at the second or third meal of the day. The habit of eating a sparing breakfast and a large dinner is wrong. Make your breakfast correspond more nearly to the heartiest meal of the day." (Child Guidance, p. 390)
3. Regular Meals, Not Snacking Frequently
Snack foods are generally high in – fat, salt, sugar, and calories.
Snacks are low in – fiber, vitamins, and minerals.
Snacks often replace more nutritious foods generally eaten at meal times.
Frequent snacking increases dental decay.
"After the regular meal is eaten, the stomach should be allowed to rest for five hours. Not a particle of food should be introduced into the stomach till the next meal. In this interval the stomach will perform its work, and will then be in a condition to receive more food.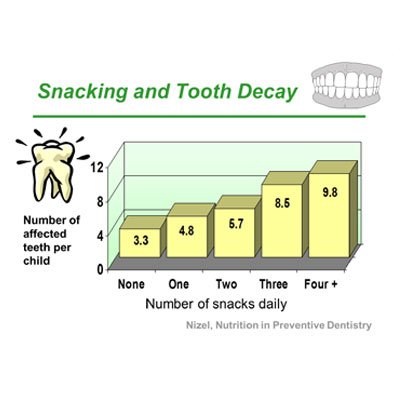 "Regularity in eating is of vital importance. There should be a specified time for each meal. At this time let everyone eat what the system requires and then take nothing more until the next meal. There are many who eat when the system needs no food, at irregular intervals, and between meals, because they have not sufficient strength of will to resist inclination. When traveling, some are constantly nibbling if anything eatable is within their reach. This is very injurious. If travelers would eat regularly of food that is simple and nutritious, they would not feel so great weariness nor suffer so much from sickness." (Counsels on Diet and Foods, p. 179)
"Regularity in eating should be carefully observed. Nothing should be eaten between meals, no confectionery, nuts, fruits, or food of any kind. Irregularities in eating destroy the healthful tone of the digestive organs, to the detriment of health and cheerfulness. And when the children come to the table, they do not relish wholesome food; their appetites crave that which is hurtful for them." (Counsels on Diet and Foods, p. 180)
4. Moderate or No Use of Alcohol
This aspect deserves more attention. Some people see here a justification for moderate drinking of alcohol, especially because of the different translations given to the word egkrateia "egkrateia" in Galatians 5:23 and 2 Peter 1:6. The Strong's definition is: "self-control (the virtue of one who masters his desires and passions, especially his sensual appetites)". Here are some examples of translations:
English, Old King James – temperance
English, New King James – self-control
German, Luther – Keuschheit (= chastity), Mässigkeit (= moderation)
German, Elberfelder – Enthaltsamkeit (= abstinence)
French, Louis Segond – tempérance
Portuguese, Almeida – temperança
Spanish, Reina-Valera – dominio propio (= self control)
Ellen G. White asserts that "true temperance teaches us to dispense entirely with everything hurtful, and to use judiciously that which is healthful." (Child Guidance, p. 398; Patriarchs and Prophets, p. 562) From the medical standpoint, only total abstinence is the correct attitude concerning alcohol because it is a poison. There is superabundant evidence about its harmful effects in many medical and social aspects. Alcoholism is considered the public health problem number ONE.
Despite so clear evidences, moderate drinking, especially of red wine, was promoted during many years by the media and doctors as well, based on a study done in France. That study received a lot of publicity and also criticism. Today this matter is known as the "French Paradox". It refers to the observation that people in France suffer relatively low incidence of coronary heart disease, despite having a diet relatively rich in saturated fats. It has been suggested that France's high red wine consumption is a primary factor in the trend. Red wine contains several polyphenoles, like resveratrol, quercetin and procyanidins, which have been shown to have a positive effect on the cardio-circulatory system. These compounds, also called phytochemicals, are abundantly found in the colored skins of red grapes, berries, fruits, but also in walnuts, olive oil and other plants.
Some investigators have attributed the benefit of the red wine to the alcohol itself. On the whole, there is no medical consensus about the mechanism of association between moderate alcohol consumption and longevity. It is obvious that the overall lifestyle of the people living in South France also influences their longevity, like the mild climate, social behavior and support, high consumption of fruits and vegetables, more outdoor physical activities during the leisure time, etc.
The fact is that Breslow and Belloc found a positive relation between no use or moderate use of alcohol and longevity. As shown above, there could be different reasons for this association.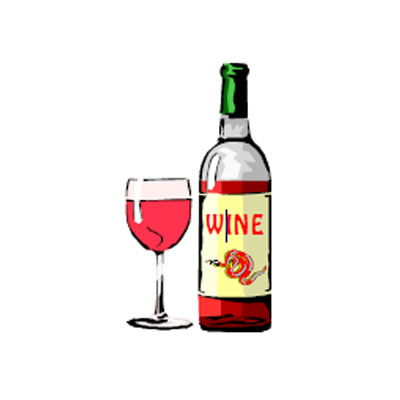 The important question that follows is: Should we recommend moderate drinking of red wine or other alcoholic beverages to prolong life? The clear answer is NO. There are several reasons for such decision:
There are more harmful effects of drinking alcohol than benefits.
There are much better methods to protect the heart and to prolong life by following a healthy lifestyle overall, as will be seen later.
The Bible clearly recommends abstention from fermented wine.
"Do not gaze at wine when it is red, when it sparkles in the cup, when it goes down smoothly! In the end it bites like a snake and poisons like a viper." (Proverbs 23:31, 32)
Finally, we should consider the following recent conclusion of the World Health Organization (WHO):
"Although regular low to moderate consumption of alcohol is protective against coronary heart disease, other cardiovascular and health risks associated with alcohol do not favour a general recommendation for its use." (Diet, Nutrition and the Prevention of Chronic Diseases, WHO, 2003, p. 90)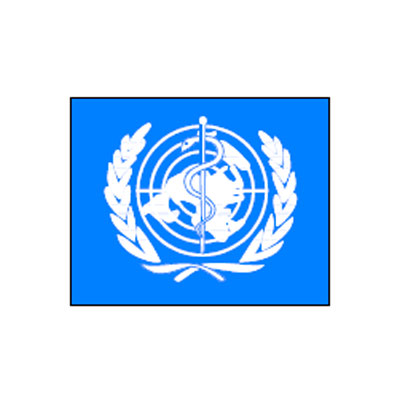 5. Not Smoking
There is no doubt about smoking being detrimental to health in many ways.
According to the Surgeon General, "Smoking is the single greatest preventable cause of premature death." In 2002, 20% of all deaths in the U.S. were due to smoking – 430,000 premature deaths.
A smoker loses one day of life for every eight days he or she smokes.
Smoking increases the risk for heart disease, cancer, stroke, emphysema, high blood pressure, ulcers, and colds.
In pregnancy, smoking may cause low birth weight and birth defects (physical and mental).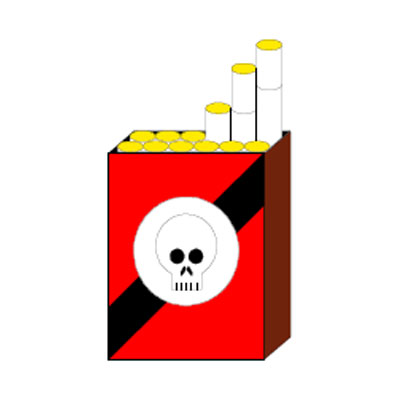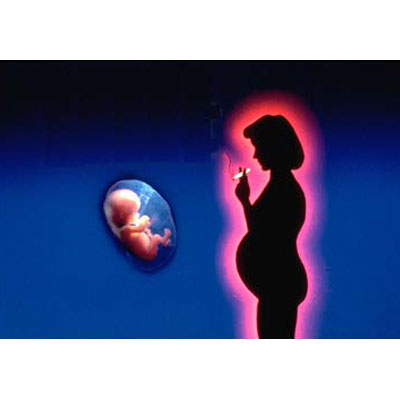 6. Maintain Weight in a Healthy Range
It is surprising to see how many men are proud of their prominent belly! However, there is a range of ideal weight. Obesity is a known risk factor for several diseases and will eventually affect longevity. Here are some short and practical recommendations for those wishing to reduce their weight to normal:
Avoid crash diets. Adopt a healthy lifestyle that you can follow for life. A weight loss of no more than 250 – 500 g / week is recommended.
Choose foods low in fat, especially animal fats.
Limit desserts, snacks, and foods high in sugar.
Eat more fruits and vegetables; 5+ servings per day are recommended.
Choose whole-grain breads and cereals.
Don't skip meals; it leads to bingeing later on.
Eat a good breakfast, a moderate dinner, and avoid late night snacks.
Be physically active 30-60 minutes daily.
Get adequate rest and keep stress manageable.
Enlist help of family, friends, and support groups.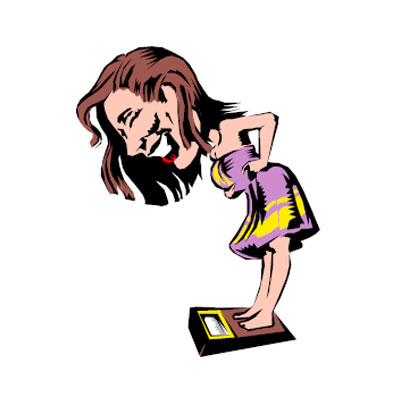 7. Regular Physical Activity
It is important to notice that of all of the good health practices, physical activity was the best predictor of longevity in this study. Physical activity promotes our health in many ways, especially by improving the blood circulation but also by direct influence on cell metabolism. Here is a summary list of the benefits of exercise:
Improves body appearance and increases strength
Strengthens the heart muscle
Improves the circulation
Increases mineral content of bones
Lowers blood pressure
Helps reduce weight in obese persons
Increases HDL-cholesterol in blood
Improves blood sugar control in diabetes
Helps stress control
Strengthens immune system
Produces feeling of wellbeing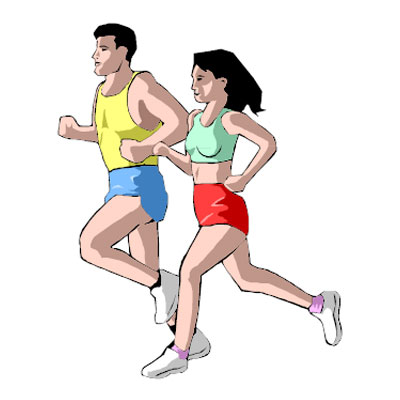 Exercise has such an impact on the prevention of chronic diseases – together with nutrition – that the World Health Organization also included recommendations for physical activity in its report on nutrition.
"Although the primary purpose of the Consultation was to examine and develop recommendations for diet and nutrition in the prevention of chronic diseases, the need for sufficient physical activity was also discussed and is therefore emphasized in the report." (Diet, Nutrition and the Prevention of Chronic Diseases, WHO, 2003, p. 3)
Research shows that, on the average, for every hour you exercise, you increase your life span by two hours.
Active people are sick less often, have more energy, manage their weight better, cope better with stress, and seem to have a better self-image.
Physical exercise has the advantage that it can be adapted to practically all people able to move their body and does not require special equipment. The common question is, what is the best exercise and how much is necessary? There are a few basic principles in this regard:
The type of exercise should be safe and not expensive. Walking in fresh air or working in the garden are of the best kind. Not only because of the exercise itself but also because of the fresh air and the mental activity related to it. It is good for the mind to contemplate God's creation, the colorful flowers and to hear the birds singing. Competitive exercises are not recommended.
The exercise should be done regularly, if possible every day. Even moderate physical activity has significant health and longevity effects when done regularly. The various daily activities have a cumulative effect.
"Every adult should accumulate 30 minutes or more of moderate-intensity physical activity on most, preferably all, days of the week." (Centers for Disease Control and Prevention, and the American College of Sports Medicine.)
The exercise should not be exhausting but comfortable and be increased progressively.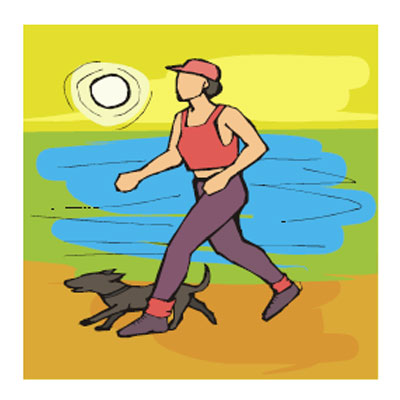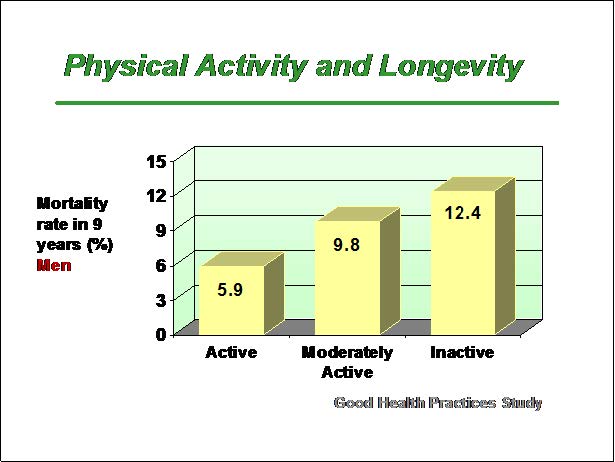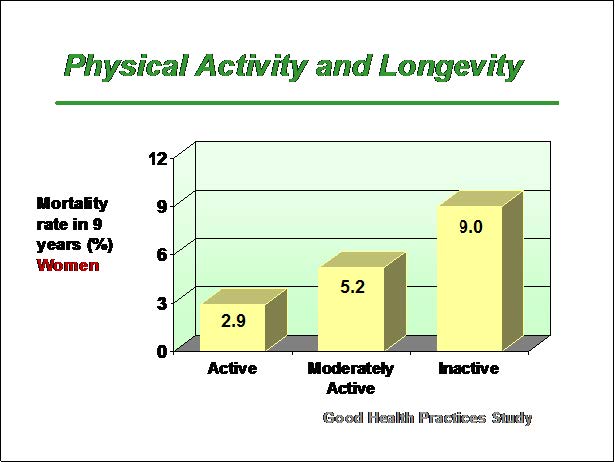 Conclusions:
People who followed 6-7 of the good health practices lived 10-12 years longer than those following only 0-3 good health practices.
The average person could add 5 or more years to his or her life expectancy if he or she adopted a healthier lifestyle.
Those following a healthy lifestyle enjoyed a level of health approximately 20-30 years younger than those not following a healthy lifestyle.
Mortality rates were directly related to the number of poor health practices followed (see following chart).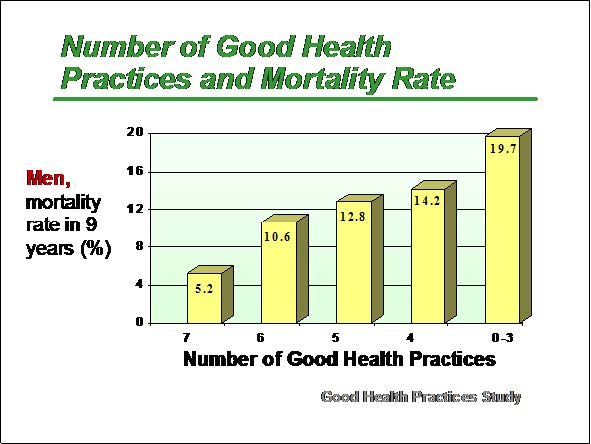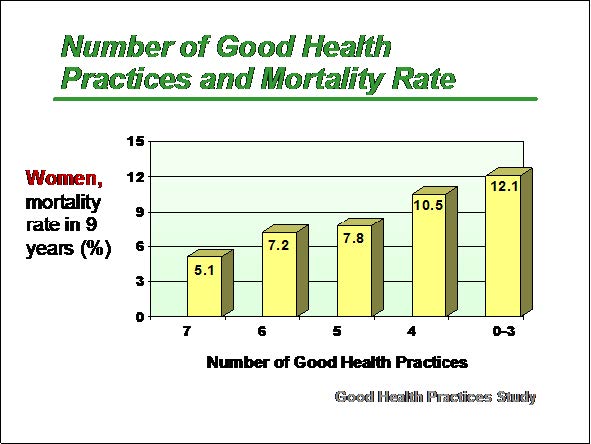 References

↑

1
The NEWSTART acronym was created by a group of physicians and teachers of the Weimar Institute in California (www.newstart.org) and stands for the 8 natural remedies mentioned in "Ministry of Healing" on page 127: Nutrition, Exercise, Water, Sunshine, Temperance, Air, Rest, and Trust in God.

↑

2
 CELEBRATIONS stands for Choice, Exercise, Liquids, Environment, Belief, Rest, Air, Temperance, Integrity, Optimism, Nutrition, Social Support.