Raised in a 7th day Adventist Christian home, Eric Wilson began training in the martial arts at the age of fourteen, just after his parent's separation and divorce. Searching for purpose and meaning in his life, and struggling to understand the storm which had destroyed his family and his home, Eric began the journey on a path which promised confidence, assurance and control. Yet little did he realize the darkness into which that first step would lead him, nor the influence which these mysterious esoteric arts would play in his own marriage and his walk with the LORD.
"Over the next 24 years of training, Eric received black belt and instructor certification in seven styles of the combative arts; and was inducted into the Martial Arts Hall of Fame. With a background in natural and alternative medicine, Eric also studied extensively in the field of "energy healing," and was recognized as an instructor in the Chinese Internal arts of Tai-chi chuan, Bagua zhang, Qigong, and Traditional Chinese Medicine (TCM). The life he lived was to all appearances a success. But through the years involved in these Eastern mystical arts, he had become blind to the forces which had set themselves to destroy both he and his family, and in 2003 his marriage crumbled and fell apart.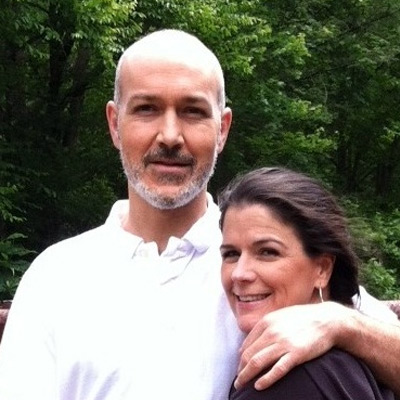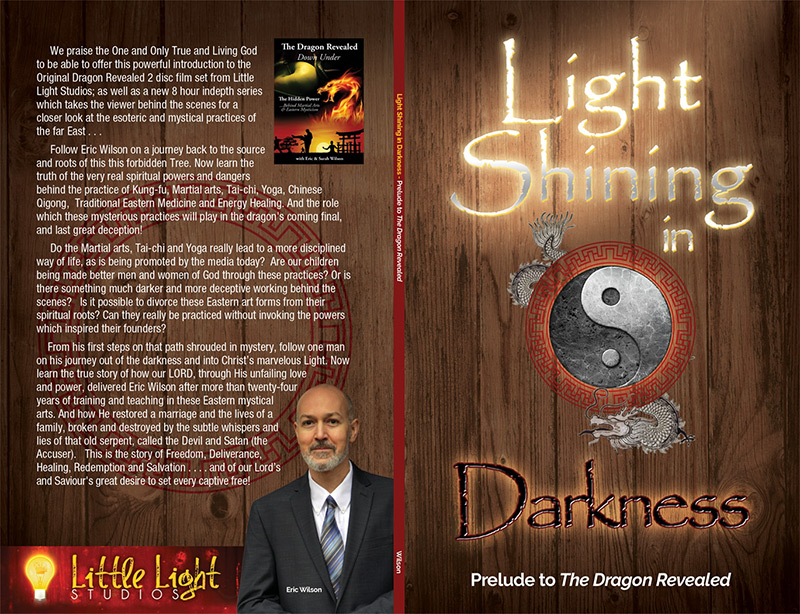 But praise be to our Mighty God! . . . After nearly 5 years of separation and divorce, the LORD in His great love and mercy began to open Eric's blinded eyes, and to turn him from darkness to Light. Now, Eric began to see the character and power of God as never before; as our Lord (Sovereign King) Jesus Christ wrought mightily to break the chains which had held him in bondage to the powers of darkness, doubt and sin, nearly all his life. Through the unfailing promises of His Word, the LORD reunited Eric and his wife in their love for one another and His Covenant of marriage, restoring both their family and their home.
In 2008, as Eric was reading aloud the promises of God's Word, he heard our Savior's Voice, saying, "Go and tell what great things the LORD hath done for you!" It was that day that Isaiah Ministries was born. And since that moment in time, it has been his greatest desire to share the Glad Tidings of the Salvation, freedom, deliverance, healing and restoration, which has been wrought in Christ Jesus upon Calvary, and is now freely given to all who will in simple living (active) faith, take hold of Him and the unfailing power of His Life-giving Word!
"For the Spirit of the LORD (Jehovah, Yehuwah) is upon Me, because He hath anointed Me to proclaim the Glad Tidings to the poor; He hath sent Me to heal the brokenhearted, to proclaim deliverance to the captives, and recovering of sight to the blind . . . . To set at liberty all those that are bruised (repeatedly beaten down), and to proclaim the time of acceptance* of our Lord and Sovereign King!"
Luke 4:18-19 & Isaiah 61:1-3
ref: Matthew 28:18-19, Ephesians 1:4-6 and 1:18-21
Media and Printed Resources
In 2014, Eric and his family were blessed by our Lord and Savior, to work together with Little Light Studios in making the true story of this miracle available as a 2 disc documentary film set, called "The Dragon Revealed !"
Since that time, the LORD has opened the doors for us to share a five part series on Amazing Discoveries TV (AD satellite channel); an audio and video interview program with Dr. Yvonne Lewis and Angela Lomacang on 3ABN and 3ABN Radio; a powerful series of messages at the 2016 GYC Conference, and a six part DVD set filmed on location with Steps to Life Australia. This message series, which is also available from Little Light Studios, provides the most in-depth look at Martial Arts, Eastern Mysticism and Energy Healing of any series available so far.
We have also been privileged to work together with Amazing Facts AFCOE Europe for the last two years, as well as Faith & Evidence Ministry in Portugal. And most recently we have just completed a 9 part series with Secrets Unsealed, called "Alpha and Omega" on the Eastern Roots of Spiritual Formation.
By the grace of God, the Lord has also provided the way for us to make available a small illustrated sharing booklet 64 pages in length. The booklet id titled Light Shining in Darkness – Prelude to the Dragon Revealed, and is designed to help answer many of the questions which are now facing Christians, concerning the spiritual nature of the eastern arts and health practices.
Availability
Eric is now active in full time ministry, working to share the very real dangers of spiritualism and eastern mysticism in our modern world, and the subtle ways in which Satan is seeking to use these practices to counterfeit God's last message of love, victory and the righteousness of Christ by faith. Eric Wilson is available for speaking engagements within the United States as well as abroad.
Please feel free to contact us if you would like to schedule a series of meetings with your church, school, conference event or camp-meeting.
Contact Information
Address:
Eric Wilson and family – Isaiah Ministries
233 J. Walking Way
Gray, TN 37615
Telephone: (423) 477-7836
YouTube Channel: CLICK HERE